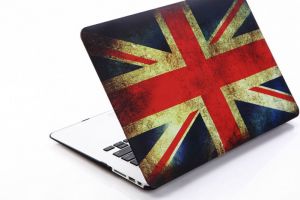 Is your PC or laptop at home or work made in Britain? Chances are that it is not. Indeed many believe that such things are not actually made in the UK, but you would be wrong. There are loads of companies that build great quality computers in the UK and they are often far cheaper than those we import. In a recent survey, undertaken by PC manufacturer Novatech, they concluded that 41% of the SME businesses they asked would be willing to buy British…. that is if they knew of any companies that made them here.
Novatech Founder and Managing Director, David Furby, said: "There's very little technical difference between a global brand's PC and a British-built PC – we all use the same high quality components – so if you took them apart they'd look almost identical inside."
This is all well and good but you can read this statistic in two ways:
1 – Only 41% of business would be 'happy' with a PC made in the UK, or;
2 – There is 41% of the UK SME market willing to buy British but don't know the companies that make them.
Being a glass-half-full kinda girl, if I owned a UK computer business, I would look at these results as a major opportunity. The problem is they do not seem to help themselves. Go to any UK computer manufacturers website, including Novatech, and see if you can find any mention of being made in Britain. Not even a Union Flag in sight.
– Emily
Here is a video which will tell you more about Novatech: