On 23rd June 2016, Britain will vote on whether to leave the European Union. Debate abounds as to the advantages of staying in the EU or choosing to 'Brexit', with many focusing on the financial advantages/disadvantages of either option. Having weighed up the options here is our view of things.
The death to the City?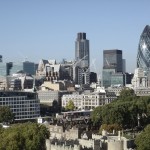 To turn a phrase – news of the death of London has been greatly exaggerated. Whatever the decision come June it is clear that there will be both winners and losers, and the City of London, at least in the short-term, is likely to suffer if a split from Europe is decided. The City of London can be perhaps be considered the financial center of the EU and a Brexit is sure to weaken its domination to some extent but it is such a strong financial centre that is it would soon bounce back. And unlike other areas of the UK economy, such as manufacturing, the City is strong enough to take the pain. Ultimately, London does too much business with Asia, the Americas, the Middle East, and the world in general, to lose out entirely to Paris or Frankfurt.
The truth is that effects of the anticipated, if modest, contraction of the City would still have a knock-on effect on the rest of the UK economy in the short-term but would likely offer opportunities to other areas of the UK.
London property bubble to burst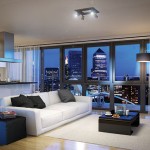 If you own property in London, where house prices are vastly exaggerated over the rest of the country, you might expect to see a decline on your investment. Some analysts predict that your your city apartment might hemorrhage as much three quarters of it's current value as the foreign investors move out.  Bad news for us some in the short-term but in an economy of wildly inflated, and frankly unsustainable, property prices it could offer a real lifeline for the younger generation. Sure the cash-cow property has been over the last 20 years would be put out for slaughter but it would enable Millennials working in London to buy houses at more reasonable prices and could make it a much more attractive commercial centre in the longer-term.
Pound Plunge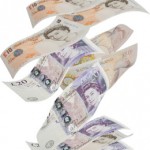 The pound has fallen by 17% against the dollar over the past two years and would likely decline further if Britain were to leave the EU. The net result would likely mean a fall to around 1-to-1 against the U.S. dollar.
However, Britain runs a perpetual balance of payments deficit, so a lower pound would stimulate the British export industries. This is fantastic news for British manufacturing making us far more competitive than we have been in over 30 years.
Now being free to negotiate our own trade deals to the rest of the world we would certainly see a dramatic rise in production outside of financial services.
Scotland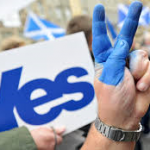 The Scottish independence referendum in 2014 was a vote in favour of staying in Britain, but only just. It is likely that, following a Brexit from Europe, there would be renewed insistence from Scotland to a further referendum to leave Britain with a view to them cementing alternative relations in Europe.
While this issue prompts further debate on the likelihood and effects of a split between Britain and Scotland, it does serve to complicate the current debate at hand.
Bye Bye Brussels Bureaucracy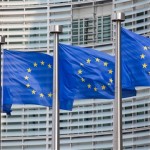 Being in Europe costs us a around £55 million each and every day and this figure does not include huge amount in regulatory costs.
With those costs gone, taxes reduced, real estate costs slashed, and the exchange rate more competitive, Britain would be well-placed to compete with the Americas, the Far East, Middle East, and Africa – most of which are growing much faster than the EU.
Summary
Following Brexit there would obviously be short-term pain for all but if you take a longer-term view our future outside of the EU seems a lot brighter than in. In the long-term wealth would be spread more equally across all regions of the UK, rather than concentrated on Londoners and the very rich.
As we have said before, it is unlikely that big business would leave the UK in any meaningful way (despite what the papers currently say) and indeed, leaving the EU, might make us a better investment opportunity for other markets, like the USA.
In short, if you want to protect your short-term investment then staying in Europe seems like the option for you. If, however, you are prepared to take a longer-term, more altruistic view, then the 23rd June might be your opportunity to 'get out of dodge'.
Whatever option you choose it is clear that it is a decision not to be taken lightly. As a nation we will never get this opportunity to shape the face of this country to such an extent again, so our advice is to go to the polls with a clear idea of what you are signing up for.