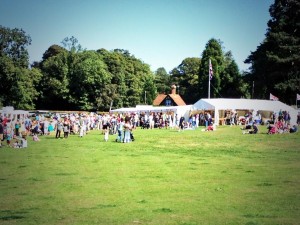 It has been touch and go as to whether we would do the British Family Fayre for another year. Each year the event takes up so much of our family life (and the time of Lincoln West who help us for free).  It is incredibly stressful getting 6o+ manufacturers and farmers from around the country and 1000's of visitors to congregate in one place for the day. That being said we are doing it again but with some major changes… hopefully for the better.
The British Family Fayre will not be taking place in our home town of Westerham this year. This is the biggest change, and perhaps the saddest. Why is this? Well, let's just say that there will be certain officials  in the town that will not share our sadness.
However, the historic Chatham Dockyard has come to our rescue and we have negotiated that they host us as part of their Salute the the 1940's, an event which already attracts over 10,000 people each year. We hope the manufacturers that support us will reach a far wider audience through this platform, while also offering them a few more sales too.
The second change is that the British Family Fayre will now be over 2 days in September. Many of those that have exhibited with us have specifically asked for us to extend the number of days we ran the event over. This will indeed add a new and exiting dimension to the event.
What has not changed is the fact this is still a celebration of UK manufacturing and farming and that the event is still not-for-profit set up entirely to help and promote British industry.
For more information please visit www.britishfamilyfayre.co.uk.
See you in September!
– James & Emily Bradshaw (& the team at Lincoln West)
P.s. I would like to thank Henry Warde, his family and his team at Squerryes for hosting us over the last 2 years. We are forever indebted for their support. Oh!… and please try their Sparkling wine.. it's rather good!