I am a whisky fan, especially those from  Islay, the southern-most island of the Inner Hebrides, off the west coast of Scotland. My bucket list certainly includes a distillery visit. So, imagine my joy at being offered a chance to sample and review 5 new whiskeys, including one from my favourite Islay distillery – Laphroaig.
As well and the much anticipated Laphroaig,  the samples I was sent included 2 new offerings from Macallan, one from Highland Park and the last from Ardmore.
NOTE: It is worth stating that I 'sampled' all of these fine single malts in one sitting and started off making quite sensible tasting notes. By the end my devout professionalism was thrown out of the window. So, basically I am writing this based on what is now a rather sketchy memory of my enjoyment of these very fine drams. However, I do recall enjoying every single one of them in their own way.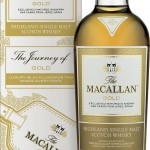 The Macallan Gold
The Macallan Gold  is called because of it's distinctive gilt hue and it is bottled to showcase the single malt's natural colour.  This rather pleasant whiskey has notes of vanilla followed by dark chocolate, with lingering floral and light oak notes. I must admit that it is not my favourite of the bunch I tasted as I look for a real punch of peat from my whiskeys. This is available in multiple retailers including Tesco, Asda, Morrisons, Sainsbury's and Waitrose (RRP £38.95).
The Macallan Amber
The Macallan Amber is a smooth and warming dram offering hints of toffee apple and cinnamon flavours and is notable for its startling amber colour. Again, this is a very fine whiskey but not quite for me. The Macallan Amber is available at specialist whisky retailers including The Whisky Shop (RRP £48.95).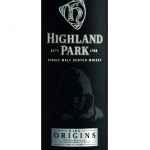 Highland Park Dark Origins
The latest edition to Highland Park's core range, Dark Origins offers a naturally dark, rich flavour with sherried spice, a chocolate twist and the signature sweet smoke. I was surprised to find that this was actually my favourite of those tasted. It does not fit the traditional profile I would go for but was really rather good.  Highland Park Dark Origins is available to purchase from specialist whisky retailers (RRP £65).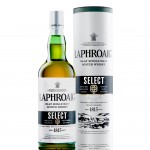 Laphroaig Select
Laphroaig Select has the unique peaty character offered in all of Laphroaig's whiskeys. The latest addition to the portfolio, Laphroaig Select, offers a deep, smoky taste yet surprises the palate with a gentle sweetness. I was most looking forward to this one and indeed it did not disappoint. However, I still find the 10 year old Laphroaig to be the best for me. Laphroaig Select is available in multiple retailers including Morrisons, The Whisky Exchange and Master of Malt (RRP £34.99).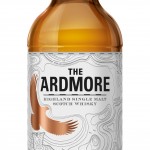 Ardmore Legacy
The Ardmore Legacy is a great introduction to peated single malt whisky. With notes of creamy vanilla, followed by smoky charcoal and savoury spices with a pleasant smoky taste, The Ardmore Legacy is a full-bodied and smooth dram with a dry, spicy and long-lasting finish. I perhaps enjoyed this as much, if not more, than the Laphroaig. The Ardmore Legacy is available in multiple retailers including Tesco and Morrisons (RRP £29.99).
So there you have it. If there was ever proof that writing a blog had its perks – my 2 cents on some of the latest drams on the whisky market. Of course, with Fathers day just around the corner there are now a few more options open to you.
– James