Just before Christmas we were introduced to a proud Lancashire-based company called Sofas by Saxon. As the name suggest they make sofas but have also expanded in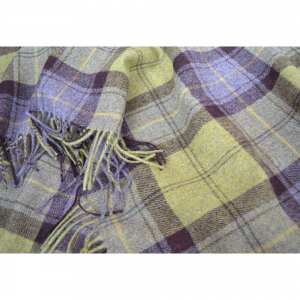 to producing, rugs, throws and cushions… all made in beautiful Bolton. They sent us a fantastic plaid patterned throw which, as luck would have it, looks great on our living room chair.
A family business since 1982, Sofas by Saxon are likely best know for producing Chesterfield-style sofas but have, what appears to be, an endless range of living room furniture in every conceivable colour, and even undertake bespoke work. It is clear that their 75 strong manufacturing team are kept pretty busy.
The throw they sent to us as a sweetener for writing nice things about them (which we would have done anyway… but don't tell them) is made from 100% British wool and comes in 7 colours. It is fair to say that they are all muted country tones and 5 of them are plaid. This is perfect for us as we are very traditional in our tastes and that's why, when asked to choose one, we opted for the 'Blackberry Crumble' which features olive tones with a hint of purple (check it out here: https://www.sofasbysaxon.com/genuine-wool-throws-p357).
Strangely, we have quite a collection of British made throws and at £130 the latest addition is the most expensive. That being said it is the best quality by some margin and well worth the nominal extra spend. It is also slightly larger then the others too, which is an advantage when you need to fit the whole family under it on a cold winter night.
If the throw is anything to go by their sofas, I imagine, are going to be top-notch too. I am a little partial to a Chesterfield and staring at just £729 (sale price so get in quick) I would say that they are a great option for our next sofa.
It is clear that these guys are proud to be a British manufacturer and it is nice to see that they are heavily plugging the British made = quality piece throughout their literature.
So, in short, here we have a great British manufacture making quality stuff in the UK at a decent price. What more can you ask for?
Oh, and here is a video of some sofas being made… enjoy!
Editor's Rating
Quality
Value for Money
Functionality
Design
Satisfaction
Total British Family Rating