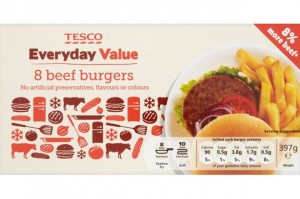 Emily and I discussed this morning the whole horse meat story in the press over the last couple of days. http://www.bbc.co.uk/news/uk-21054688.
I think the issue for us is not that the burgers contained horse meat, this is a perfectly accepted meat source for some cultures, but the fact that there has been some level of deceit. Food that we serve in good faith to our families, it would seem, is not necessarily always presented to us honestly and this is very worrying. 
The press have labeled this a contamination, suggesting that it was an accidental occurrence. But it begs the question – given the significant amount of production, has something more untoward been happening here? Are we really aware of the extent of similar such " contamination"? My gut instinct tells me not.
Given the demand for cheaper and cheaper products, perhaps we have lost some perspective of what our groceries should cost if produced ethically?
If there is a demand for cheaper meat and horse is a viable alternative why should we not sell horse burgers – if they are clearly labelled? Of course we do not have a culture of eating this type of meat in this country but at least there would be an informed choice as a consumer.
I will point out that I have never eaten horse, (at least not knowingly) but as we happily eat cows and sheep, horse meat is not an unreasonable source of protein. However, I will also admit to being typically British and rather squeamish about the idea.
It is a very controversial area and I understand that it is not in our normal blog domain but while we are looking at British brands we need also to make sure that they are looking after us and representing us the way we would expect.
– James