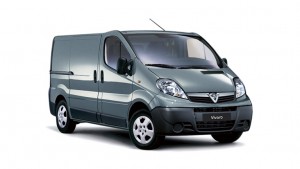 The news of the current British automotive manufacturing boom has been well publicised, but some question at what point the simple assembly of foreign parts ends and where real manufacturing begins… perhaps quite rightly.
It is true that while many cars are badged as 'made in Britain' a lot of the component parts from most of the main manufacturers are actually produced overseas.  However, there has been good news released this week by the Automotive Council – domestic component-makers sold 19 per cent more products to UK vehicle producers last year than in 2013.
To put this in some context: The latest version of the Vauxhall Vivaro van contains more than twice the number of British sourced components (now 40%) than it's predecessor (16%). This realignment in sourcing British components means an additional £600m being spent with British suppliers.
In 2014 we built over 1.6 million vehicles and 2.5 million engines, exporting over 80% of our production. The UK is the second largest producer of premium cars in the world, with over 40 companies making vehicles here. There is a real expectation that production will hit over 2 million vehicles in the coming years.
With this sort of growth, and at least some manufacturers beginning to source more in the UK made parts, the chances are that your next car will be more made in Britain than your current one. In short, the label of made in Britain on cars is becoming more accurate.
If you find yourself with a case of insomnia one evening you can read the full report here>>>