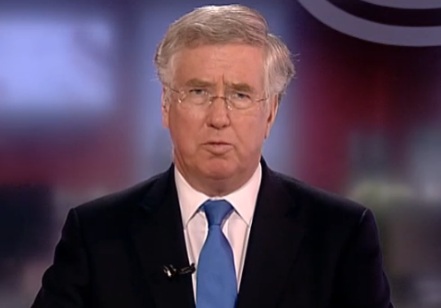 I just had an unfortunate meeting with Micheal Fallon MP, who is not only the member of parliament for Sevenoaks (our local council) but also Minister of State for Business. I thought, logically, that he might be interested in what is going on with our fayre (the biggest in the region), our charity (helping young people in British manufacturing) and our work with the Made in Britain Mark…. It would seem I was quite wrong.
This is a difficult post to write because we always want to be positive and we also try to avoid the debate about politics. This said, I feel moved to vent my frustrations following our rather brief exchange. I was not sure what I had hoped to get out of meeting Mr Fallon but I certainly had not been prepared to be presented with someone who I found extremely impolite and more than a little patronising. There is really no way to sugar this pill… he seemed to feel the need to belittle and undermine our efforts from the start.
I tried to explain what we were trying to do with the fayre and the charity, and also tried to get his view on the Made in Britain marque. All points were met with disinterest and an air of arrogance. It got to the point where I quickly felt that I was wasting my time and, as politely as possible, said my goodbyes.
Mr Fallon has been the Conservative representative for Sevenoaks since 1997. I can only assume that those that vote for him year on year have never actually met him. Needless to say I feel that he is going to be as useful as a chocolate fire guard in our efforts to promote British Industry.
In a couple of weeks, as part of the board for the Made in Britain marque, I am meeting Ian Wright MP who is labour's shadow minister for industry. I will report back as to whether I have a little more faith in this guy than Mr Fallon.
– James