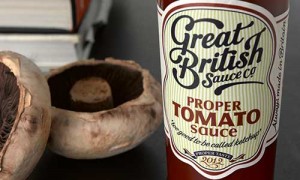 While most big sauce companies are moving the moving their production abroad (Heinz, HP ect..) there is one company that are committed to making their sauces and ketchups in the UK. The Great British Sauce Company first launched at our first British Family Fayre in 2013 and have since gone on to be stocked in many national supermarket chains and win fans across the country. They are a great company, run by great people that produce a exceptional product… and they need your help!
GB Sauce are in with a chance to pitch their brand to Sir Richard Branson in a bid to win a fully funded £250,000 advertising campaign. Winning an opportunity like this will allow them to take on the big boys and become what they truly deserve – a well known national brand.
How can you help?
They have got through the first round of the process but their pitch now needs public votes in order the get Sir Richards attention. Could you please take the time to vote using the following link:
http://www.virginmediabusiness.co.uk/pitch-to-rich/grow/great-british-sauce-company-limited/
Voting closes on the 5th May 2015, so you need to be quick. If they get into the top 50 they make it through to the final intensive pitch round and we will keep you updated on their progress.
Get voting!!!!
As an aside: If they win the money we might see if we can persuade them to use us in their adverts? 😉