Britain is going crafting crazy at the moment. Websites like Folksy, Etsy and others are filled to the rafters with brilliantly made gifts. Dads are notoriously difficult to buy gifts for so perhaps this year you may want to consider something unique and handmade.  My personal favorite site is Folksy because it showcases British made goods. Here are a few of my personal favorite gifts from folksy that would be perfect for Fathers day on 15th June this year (2014).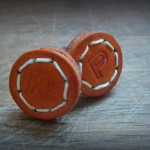 Personalised Leather Cuff Links
Let's get this one out of the way early because this is from my own folksy shop. I think they are a pretty ideal father's day gift… but then I would say that. £18.00
http://folksy.com/items/4394959-Leather-Cuff-Links-Gift-Boxed-Personalised-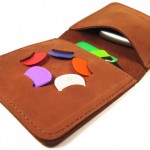 Guitar players wallet
You know your Dad may never get over the fact that the chances of him ever playing lead for Dire Straits are now slim. However, this nice little leather guitar pouch by Pinegrove leather is the perfect gift for the Pop that has every other guitar gadget known to man. £39.00
http://folksy.com/items/5114441-Leather-Guitar-Players-Wallet-great-Christmas-music-gift-black-panel-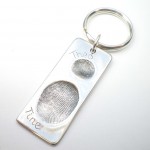 Silver Fingerprint Key Ring
Dad wont loose his keys ever again with this solid silver keyring featuring the finger prints of those he love the most… his drinking buddies! £85.00
http://folksy.com/items/3352698-Father-s-Day-Silver-Fingerprint-Key-Ring-Two-Fingerprints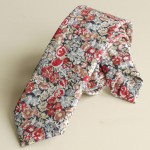 Liberty Print Men's Tie
How about a handmade tie that will really make the old fella stand out from the crowd in the office? He may never be overlooked for promotion again! £28.00
http://folksy.com/items/5884421-Mens-Tie-Handmade-from-Liberty-Tana-Lawn-Chive-Red-narrow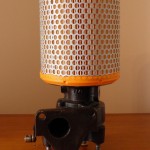 Table lamp up-cycled from car parts
Don't forget, you are reason your dad doesn't own a Porsche. You might be able to make it up to him by giving him one of these lamps made out of reconditioned car parts. £60.00
http://folksy.com/items/5499811-Table-lamp-up-cycled-from-car-parts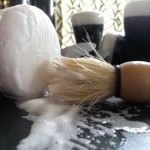 Irish Stout Shaving Soap
If your Dads chin does not already smell enough of Guinness – and let's face it whose doesn't – then you may be interest to hear that you can now buy an Irish stout shaving soap. £6.00
http://folksy.com/items/3386666-Irish-Stout-Shaving-Soap
As a proud Dad I would personally be very happy to receive any of these gifts on the 15 June. So, make your old man happy this year!
– James