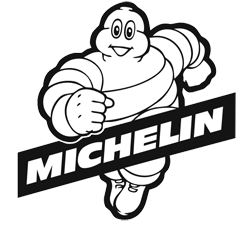 About 3 weeks ago, when we thought the rain was here to stay, I was coming back home via the back roads of Westerham and what should I come across but a pot hole. It was full of water and I was doing no more than 30 (honest) but nevertheless that little rain filled pot hole was not as little as I thought. Seconds later, and a great big jolt, I had a big old puncture.
The very kind AA man came within 45 minutes and changed the tyre for the spare and we were at least on the road again but now only up to 50mph. With the prospect of being a slow coach for the rest of the year I needed to find a British made tyre and quick. It quickly became apparent that we were not going to find a British owned tyre company but thankfully we actually make a lot of tyres in this country. Michelin, Cooper, Avon and others all make tyres in this country. However, I now needed to find one company who make the one tyre I needed in the UK. After a week of searching and quite a lot of phone calls it seemed that it really was going to be pot luck whether the tyre I ended up buying was made in the UK or not. It therefore seemed sensible to opt for the brand which produces the most of the UK tyre quota, Michelin, who have 3 factories in the UK. This I will admit was my own conclusion from the research and the many phone call I made, so if it is wrong I am sure someone will tell me.
The tyre was ordered at our very friendly local independent garage and finally now it is fitted. I would rather have just bought a new tyre the day that the puncture happened and then been back on the road safely. When it comes to the safety of my family I like to think that I do my best and having to drive on the spare was not fun. So there we are, the rather sad story of the bust tyre and the 3 weeks it took to get it fixed.