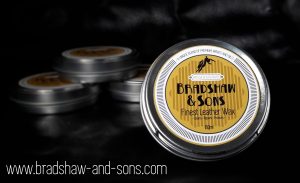 I am pleased to announce that after a few months of development I have launched my own unique formulation leather wax. It is now available to buy on Amazon here: https://www.amazon.co.uk/Bradshaw-Sons-Leather-Wax-Tree/dp/B075VJCHS3 (hint, hint).
I have been making leather goods for years and am about to launch my own leather luggage company later this month (details shortly). However, my first product, which is receiving a rather more subdued launch, is my own formula leather wax. What's unique about it is that is features tea tree oil and coal tar as core ingredients (along with a mix of premium waxes and oils). These naturally antiseptic and anti-fungal ingredients help to naturally protect leather goods even in long-term storage – think; motorcycle leathers, hiking/football boots, sofas, bags & luggage.
It also waterproofs, cleans and brings out a beautiful shine without leaving any plastic-like coatings. Not bad eh?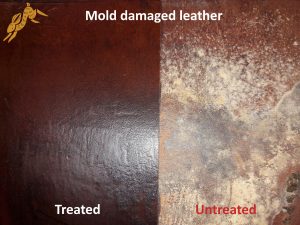 I have been using a variation of this formula for a long time but have recently refined (and written down) the formula. I think it is great stuff… hopefully others will too.
While most leather treatments on the market are marked 'made in Germany' this one (as you might imagine) is proudly made in the UK.
So, if you have any leather goods that are looking a little worse for wear… remember to buy British.
Regards
James (officially a British manufacturer)