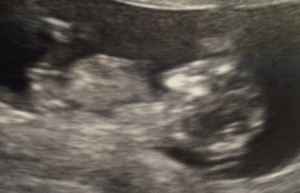 We are very happy to announce that The Bradshaw family are expecting a new addition. Yes, Emily is pregnant with our 2nd child and the results of her 12 week scan is that everything is progressing as it should. As you can imagine, we are all very excited both by the new baby and the prospect of buying loads of British made baby stuff. However, we do promise that this will not become yet another baby-blog. We might have a few more distractions along the way but we will keep on with our effort to buy British and promote the best UK manufacturing has to offer.
Writing this blog has very much become a feature of our daily lives and we very much enjoy the community of passionate manufacturers (and their supporters) that have become regular readers. It really does feel like we have an extended family with which to share our experiences.
Thank you for your continued support!
– James, Emily, Lucan and Unborn Bradshaw