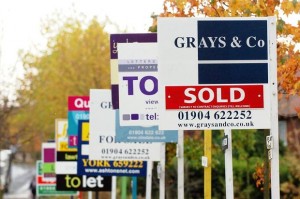 Britain's wholesale auctioning off of everything from once nationalised industries to our most iconic brands has to stop! Our current eagerness to sell everything we have of value has to be unsustainable and bad for the economy in both the long and short-terms. This post is prompted by news yesterday of Hovis being sold to american investment firm The Gores Group after 125 years of continued British ownership. The straw that has broken the camels back, if you will. It feels like not a week goes by without another much loved British institution being sold to the highest bidder. But is my view just sentimentalism? Is foreign investment simply a sign of a more globalised economy?
A great example is that of Boots the Chemist, not least because growing up in Nottingham it is a brand that means so much to me and my family. Boots was sold in 2007 to an Italian investment firm. Soon after the takeover, Boots — which had been based in Nottingham for 161 years — moved its headquarters to Zug in Switzerland. Before the takeover, Boots had paid £89 million in British tax in its final year as a quoted company on the London stock market. Now that it pays its tax in Zug, that figure has shrunk to just £9 million. This leaves an 80 million defect each year in the British coffers.
Worryingly, foreign companies acquired £30billion  worth of British enterprises in 2009. In 2010, that rose to a value of £54.5 billion and has been steadily raising ever since.
Other countries adopt what's known as 'economic patriotism,' which involves putting tremendous obstacles in the path of foreign bids. France argues that it's in the national interest to prevent key technologies falling into foreign hands. Key technologies that extend all the way from nuclear power to yoghurt-making. We must start to adopt similar measures!
Recalling the famous Hovis advert – once all our brands are sold off surely we face an increasingly steep hill up which we must push our bike to replace all that we have sold. 
I would be interested to hear from anyone with any ideas of what must be done to put pressure on government to stop this madness!
– James