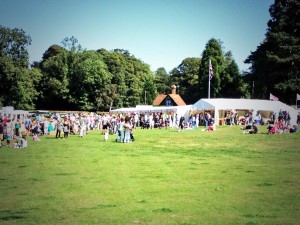 Earlier this week we announced, on Twitter, our plans for the British Family Fayre 2014. After much consideration and debate we decided, despite the stress, to go ahead and organise the event again next year. The date we have chosen is the 30th August 2014.
Our plan is to make it at least twice the size of the 2013 event. This gives us the challenge of getting  more than 120 businesses represented and about 8000 people there on the day. Ambitious? We would say so!
In another change to the previous year we would like to extend the event into the evening with a concert and other entertainment. We are not sure how this will look at present but we will keep you posted.
Our announcement was met with enthusiasm from our followers on Twitter and indeed a number of businesses have already begun signing up. If you feel you have something that you can bring to the event please get in touch.
See the updated website for the event here: www.britishfamilyfayre.co.uk