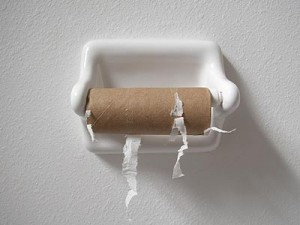 This is a rather sensitive subject but here we go:
We fortunately found British made toilet roll early on, but did not realise how lucky we were. Waitrose own brand toilet roll (and kitchen rolls) are the only British made brand that we can find. Andrex, owned by American firm Kimberly-Clark, say on their packs "made in the UK and Europe", which is not good enough for us and a little cryptic.
Life without this everyday essential would have been unthinkable. So, once again Waitrose have come to our rescue… but it does make me wonder (more than is healthy) who makes their toilet paper for them and do they produce for any other brand? If these questions begin to keep me up at night I might be forced to give Waitrose a call.