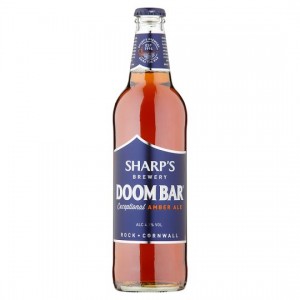 Did you know that Staffordshire is now in Cornwall? Well, this is what the US firm that own the Sharp's brewery think when they bottle their best selling Doom Bar ale.
The BBC are reporting that the popular tipple Doom Bar, famous for being brewed in Rock, Cornwall is actually being produced in Burton-upon-Trent, over 250 miles away. All of this despite the message 'Rock, Cornwall' being emblazoned on the bottles in no less than 7 places.
Sharp's, however, are quick to state that while bottled Doom Bar is indeed made in Stafford the majority, about 80%, is still produced in Rock.
Have your say:

Loading ...