To celebrate Fathers Day 2015 we are giving away two Raw Leather wallets worth over £35.00 each. One wallet will be sent to an existing subscriber to our blog as a thank you for your support and one winner will be selected from anyone that subscribes between now and 21st June.
>>>>>Click here to subscribe and enter<<<<<
As some of you know James makes handmade leather goods which he sells through Folksy (see here). The unique design of his two-tone leather wallet is one of his best sellers and is a solid and reliable staple, perfect for any Dad. Made from British leather, the wallet is entirely hand double stitched for strength and durability. Both the saddle tan exterior and the flash of ox blood on the inside are hand-dyed and as such every piece is totally individual. The wallet can hold up to 4 cards and a quantity of notes comfortably, while retaining a slim profile.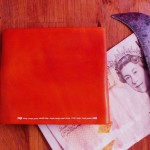 If you are already a subscriber to our blog…. THANK YOU! Your support gives us the energy to continue our efforts to help raise the profile of British manufacturing and farming and keeping skilled jobs in the UK. You will be automatically entered into the draw.
If you are looking to subscribe you will receive a notification whenever we add new content. We try to be topical, we try to be amusing and we try to add content that people will find useful. The more support we have the bigger impact we can have in promoting British industry.
>>>>>Click here to subscribe and enter<<<<<
– The Bradshaw Family