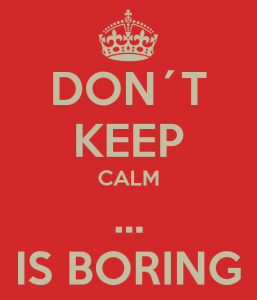 You can always rely on the BBC to come up with a though provoking debate and today we found a good one: http://www.bbc.co.uk/news/magazine-21667348. The basic gist of this article is asking the question – has the Keep Calm and Carry On slogan begun to become a little annoying?
I put this question to our twitter followers who, almost without exception, agreed that over saturation has indeed ruined a once powerful message. It is something that I too had begun think, independently of the BBC article, after seeing far too much of this stuff around and finding that most of it is made in the Far East.
However, in the name of democracy we would like for you to have your say:

Loading ...