When you think of the stuff that Britain is known for producing the first thing that to comes to mind is unlikely to be electronic gadgets, but we have found that there is actually a reasonable amount of tech being produced within our shores. Did you know that we make; computers, tablets, media players, TV's, washing machines, headphones, audio equipment and more???
It's true! However, you will be forgiven for missing this fact. It would seem that these British guys do not have the same marketing budgets as the likes of Apple and Samsung. In fact, in my opinion as a professional marketeer of more than 10 years, the promotion of some of these businesses is downright ropy and I would love to give them a right royal kick up the proverbial out of frustation. But let this not take away from that fact that there is an electronics sector in Britain, however hidden away, that is borne of an obvious passion to produce techy-kit in this country.
Our latest discoveries include; MCH Media Box, Zoostorm computers and RHAheadphones.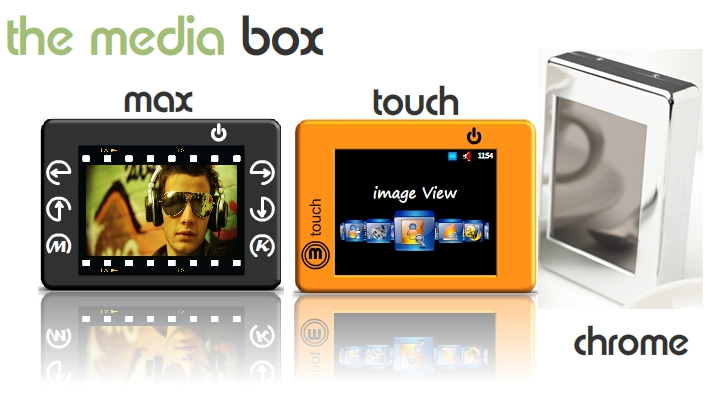 The rather uninspiringly, named, MCH Media Box seems to be a fantastic little mp3/mp4 player in a neat and not unattractive package. I would actually love one of these and may invest in one so that I can have some tunes to listen to in the gym.
And what better way to listen to a British made media player than some British made headphones? RHA are making all sorts of headphones, with the added advantage of having some fantastic online reviews for quality and performance.
Then there is Zoostorm making a huge range of desktop and laptop computers and devices, including a rather natty looking tablet. We first heard about these when someone I was having a meeting with pulled one out before proudly announcing that it was made in the UK. What is more, he had a British engineered operating system on it too. Needless to say I was envious of this set up. My next computer will be a Zoostorm.
Alongside these are Cello TV's (we have one in our bedroom), Ebac, Raspberry Pi and I am sure much much more.
What seems to be the irony with regard to some of these gadgets though is the fact that they are significantly cheaper than the more recognisable imports from South Korea, Japan and China. For example; a Zoostorm tablet is about £120, Chello TV's start at less than £100 and MCH's products start from £60.
Tempted by British electronics with a bargain price tag? I am!