When we get beyond all of the press stuff that is happening at the moment, the core part of our project… the part about trying to see if it is possible for a normal British family to survive on just British goods and services, is beginning to become more routine.
It is fair to say that, we, like most families, tended to buy much the same things week in week out. For the first two months this was obviously not the case, while we began to find our way to the British stuff and leave behind the imports. Now we seem to have settled into our stride we have regular things we buy on a weekly basis and this makes the core project much easier.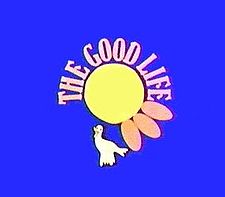 We now know where our essentials come from, when we go to the supermarket there is far less need to check the backs of packets and the time it takes to organise shopping is far less than when we first started. The fact that this has become routine is probably a very good sign. It means that living on entirely British goods is possible for an average family. That is to say, we have survived 2 months on a normal family budget, have the time to live a normal family life and best of all have not starved.
So, barring a few issues (batteries, light bulbs, kids toys) the early signs are good for being able to live a truly British family existence. In fact, more than that, we are really enjoying it!