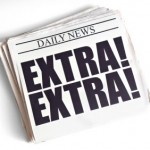 The 1st of July marks a milestone for us. On this date we will have managed 6 months on only British goods and services in an effort to raise the awareness of British production and send out a buy British message.
We are again calling for the press to spread our message so could I ask you to please download and distribute the above press release to anyone that might be interested in
covering our story. – Thanks you
A personal message of thanks…
We would like to thank everyone that has supported us to this halfway point; members of the press, those that subscribe to this blog, our twitter followers, the hard working manufacturers and farmers of Britain and anyone that believes that British production is worth fighting for. 
We are very proud of what we, a normal British family, have achieved in such a short time but non of it could be possible without your continued support. 
Keep supporting Britain – Thank you!
– The Bradshaw's