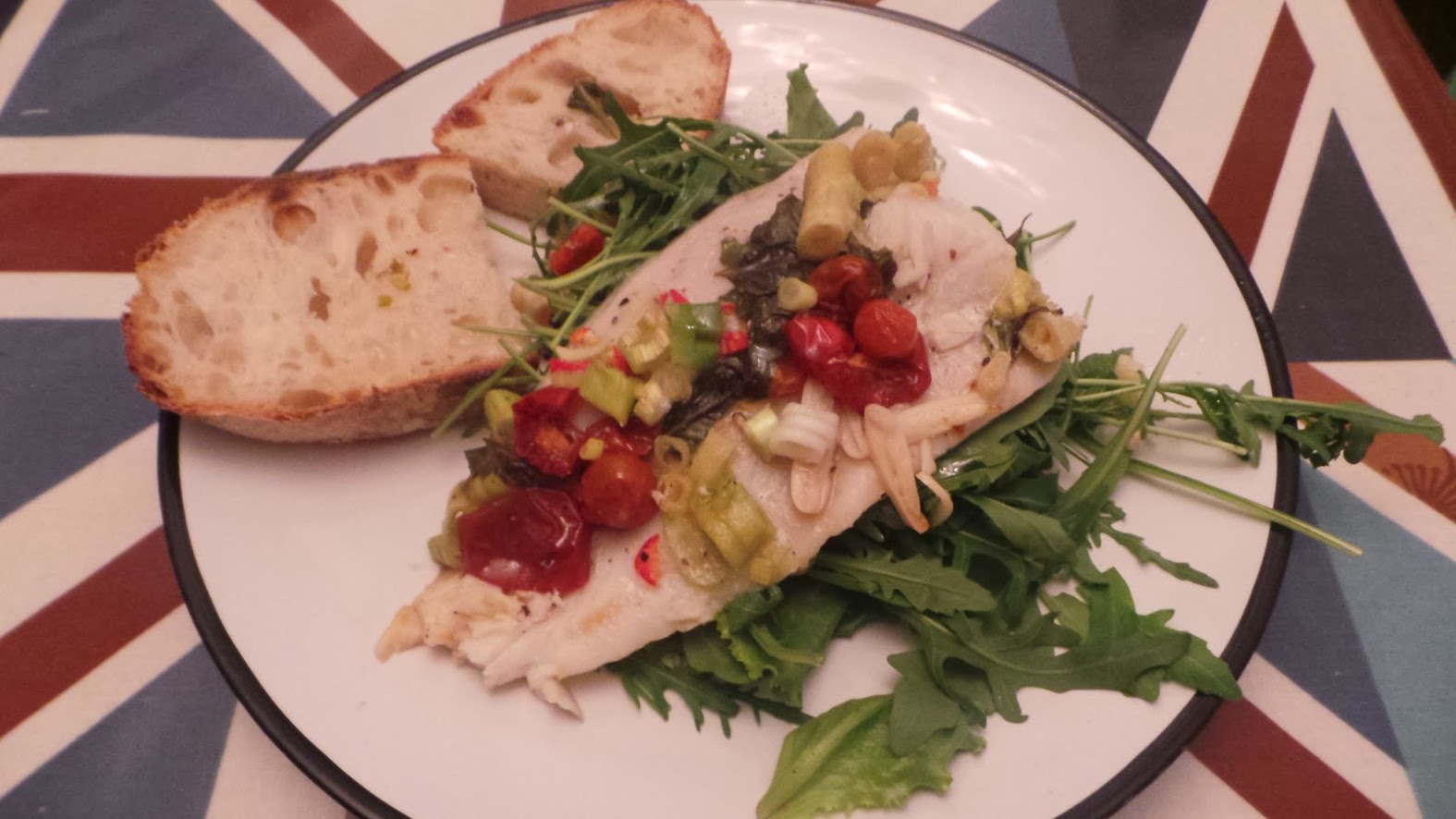 The National Federation of Fishermen's Organisations (NFFO), which represents fishermen in England, Wales and Northern Ireland has recently launched a campaign to get us eating more hake. With this in mind I give it a go…. and it was a revelation.
The campaign comes after new research revealed that 52 percent of consumers eat fish at least once a week and 19 percent eat it around three times a week — yet the majority of people rarely stray from cod, haddock and salmon.
Hake was named as the U.K.'s "most sustainable fish" after the NFFO conducted an evaluation of stock and catch data against a criteria of 10 industry sustainability markers. Hake currently meets more of the standards than any other species. So the recipe I am going to show you is not just quick and easy but also great for the UK fishing industry.
After a hard day at work it is easy get home with very little enthusiasm for cooking a decent meal. Last night was one such evening and with nothing but a couple of hake filets in the fridge I was not all that inspired. I set about throwing anything that came to hand on my fish and what came out at the end was about the best meal we have had in a long time.
Quick and
Spicy Hake
You will need:
2 Hake fillets (one each)
English wine (we used Mount Vineyard white Pinot)
3 big cloves of garlic
Spring onions
Sun dried tomato (we dried these last year)
Fresh red chili
Fresh Basil
The method:
What is great about this recipe is that you basically throw the whole lot into foil or baking paper and stick it in the oven for 25 minutes (190c). Wrap the fish individually, along with all of the ingredients, in a tight parcel put the kids to bed and by the time you come back down stairs dinner is ready.
I served ours on a bed of rocket and a couple of chunks of soda bread.
The NFFO is currently promoting a number great looking hake recipes here: http://www.nffo.org.uk/hake_initiative.html
– James