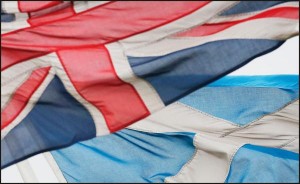 Like most people throughout England we were overjoyed to wake up to news that our Scottish brothers have chosen not discard the kinship that makes us all British.
However, it would be easy now to forget about the 1.6 million Scots that did vote for independence. We would like to think that this was perhaps not borne from a centuries old resentment of the English but more a recent disenchantment with Westminster. If that is indeed the case then we suspect it is not a view unique to the Scottish population of the UK.
That being said, the idea of being 'Better Together' won through and we can only hope that, in this case, the old adage of 'what does not break us makes us stronger' proves true.
Congratulations Scotland the brave.