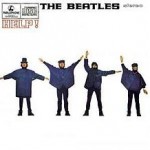 We sent out a rallying call to action over 6 weeks ago. We asked British manufactures and farmers to help us help them. This was in response to many of these businesses (and, indeed, consumers) telling us that something needed to be done to promote a buy British message.
We rose to this challenge by organising an event for which we have used our contacts to secure national TV, Radio and newspaper presence. Our, admittedly grandiose, aim was a to celebrate British production in such a way that its echo's are heard across the UK. We do this without any prior experience in organising events like this, in our spare time and for zero profit.
Our original call to action was met with enthusiasm from over 200 great British businesses, who said that that if we were to arrange such an event then they would come. Buoyed by this initial enthusiasm we proceeded to secure a great venue capable of hosting such an event, hire a professional events company (who are working for free) and spend our evenings and weekends putting it all together. We then went back to those 200 businesses but have since struggled to get them to commit.
Changes to the fayre:
In light of this we have made some changes to the event, based on feedback we have received:
– We have reduced the event down to one day.
While this logistically has the same overheads we hope that this will reduce staffing costs for attendee businesses.
– We have added the British Family Market.
Which features smaller stands at a reduced price of £150 (a workshop space is just £300). We hope that this will encourage smaller businesses to make the effort to attend.
The current situation
The current status of things is that we have set a minimum for the number of businesses that we need to achieve for the event to be viable. We have also set ourselves a 2 week deadline to achieve this. We are some way off it but it is still do-able.
I would like to thank personally those businesses that have shown their faith in us and responded quickly to our original call the action. You will forever now be an important part of our story… we hope that we can do you proud!  Please take the time to visit our list of those glorious manufactures because they a all fantastic businesses that are very proud to produce in the UK. See here>>>
For those that have yet to sign up… expect a phone call from me in the next couple of days!!!
– James