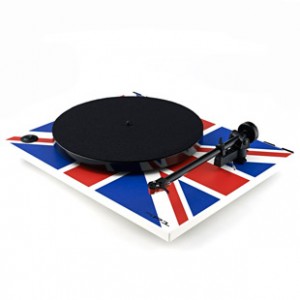 As followers of our blog will know, we were asked to be one of the judges for the first UK manufacturing awards organised by RH Nuttall, themselves a proud British manufacturer. Our nominations were: Ebac Ltd, Mr Singhs and Sockmine. Ultimately, despite our calls for a recount and accusations of a rigged ballot, non of our nominations won in the end. So who has been deemed the UK's best manufacturer?
In the end Essex based turntable manufacturer Rega took home the gong and, beyond our mock protestations, are very worth winners.
Rega, was started in the early 1970's by two friends and music enthusiasts who made their first turntables in their bedrooms. 40 years later they have grown into market-leaders in turntable innovation and are still spinning stronger than ever. Theirs is an industry that many might have predicted would enter free-fall with the advert of CD's and the final death blow might once again have been foretold shortly before the advert of music downloads. However, they have ridden the waves of what is 'cool' by steadfastly sticking to what they do best – building innovative music gear in the UK. They are now reaping the rewards of the recent revival of vinyl. You could say they have truly turned-the-table [groan] on the neigh-sayers.
If you are now tempted, like we are, to bring your old 12″'s down from the loft, dust them off and party like it is 1979 then you will not go far wrong by investing in a Rega. Like vinyl, they seem to be here to stay.
Well done Rega! A well deserved win for one of British manufacturings stalwarts.