A few weeks ago we put up a post about 10 fantastic and fabulous truly British items that we have discovered in the last 6 months. To keep the world a balanced place we thought that we would now list our top 10 things we either miss and cannot find, or are really disappointed that aren't made in the UK. So here goes, the top 10 things we just can't get;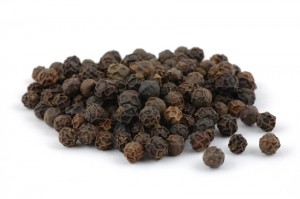 Black peppercorns – This was something that we found out pretty early on that we were going to have to just do without. That said it doesn't stop us missing the taste and wishing that there was a way to grow it or buy it made in the UK. While we've had some super weather this week, we'd need more weeks like this than like the one that is on it's way to grow peppercorns so this one will just have to go on the New Year shopping list.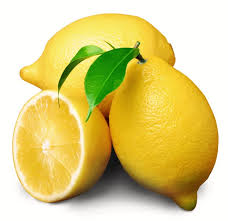 Lemons – This is not something that we thought would really be much of an issue. However as we approach summer and want to make zingy dressings for our lovely home grown salad the absence of lemon is quite obvious and sad. Limes and oranges are not such an issue and are something that we could be forced to live without but lemons are one that summer will not be quite the same without.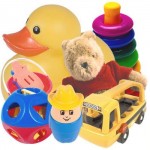 Toys – We have posted before about the death of the British toy manufacturing industry so we won't put too much in here other than to say that since we posted that blog we have had some super news that Hornby are returning from China and India to make new model kits and railways on UK soil. Well done Hornby and we look forward to more news like this!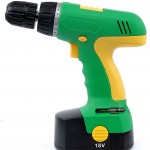 Power tools – This is James' department and I'm not sure what power tools we do not already own that he has been looking for, but it is still an area that we have all the skills to make. Yet to our knowledge nothing in this area is made in the UK. If you are a manufacturer James would love to hear from you to increase his shed full 😉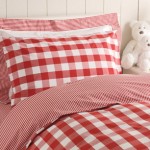 Bed linen – While we had expected that the cheaper end of the linen scale would not be there for us this year we had expected that we might be able to find something somewhere. Despite looking for the last 6 months we have yet to find any sheets of any kind either for us or for Lucan that are made in the UK. I can only assume that there is little weaving left in the country especially when it comes to cotton and this is why there in no British made fabric available either. I will however put a caveat in here that there are still fabulous weavers of tweeds etc but not so much weavers of everyday cottons and linens. I will also put towels into this category as we have not found anyone producing these at an accessible price point either.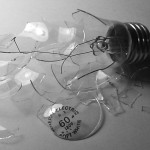 Light bulbs– Again this was fully fledged post from a month or so ago so I won't add more than is there. It is sad that a whole industry has left the country forever but hopefully there is someone somewhere who might bring it back one day.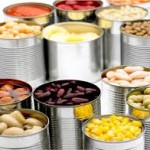 Canned foods – This one is not something that we really thought about when we started this challenge. We would buy tomatoes, pulses and beans to put into other dishes easily and cheaply. When we started looking at just how far the canned food had come we were really quite surprised. Dried pulses were off the menu as well as these are only packed in the UK which for us being strict this year is not enough. There is one supplier of dried fava beans (broad beans) and peas, Hodmedods but these still need to be soaked and boiled before ready to use.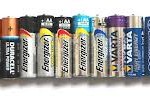 Batteries – When we started we knew fairly quickly that batteries would have to be rationed. It would be fair to say that every British household will consume a certain amount of battery power each year and we are no different. We are however finding that with a bit of fore planning it is quite possible to run on rechargeables instead, far greener 🙂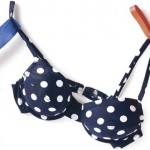 Women's clothes – If we had unlimited money and time this would not be a problem, but having very definite limits on both this is a whole category that is missing from almost all British High Streets. What we have found so far has all been bought online and while there are a good number of people providing for the alternative market in many ways there is almost no British made clothes for everyday wear at a reasonable cost. Under-wire bras are a particular need at the moment and again while there are companies making skimpy just cover you up bras there is nothing in the more substantial end. We had heard at the start of the year that River Island and Topshop among others were bringing more British made clothes to their stores but nothing substantial as of yet.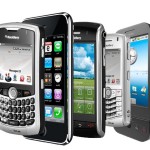 Mobile phone – Earlier on this month James' mobile phone started to die and this is worrying as the only British manufacturer of mobile phones is Vertu. Their phones are gorgeous with a capital G but are also well out of our price range starting at around £5500. We clearly have the skills to make mobile phones and very glamorous and gorgeous ones too so where is the more accessible British phone?
Something we need to finish with is that this list has taken us quite a while to put together. It is strange that when you have accepted that you can't buy something you don't seem to miss it much. We hope that this is not read in a negative way as we really are all about celebrating what we do make and not lamenting what we don't, however we also felt that in order for there to be balance we should share the downsides of our year along with the upsides.
If there is anything you can help us find we would love to hear from you and help us to tick off the things that are missing 😀
– Emily