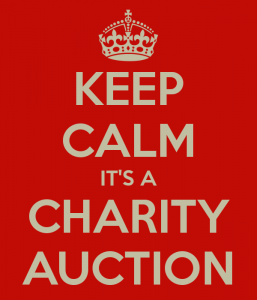 Last year we raised close to £2,000 for charity from British made goods donated by 24 fantastic British companies (listed below) in our charity auction at our British Family Fayre event. We were certainly overwhelmed by the out pouring of generosity and it is hoped that this year we can exceed this total.
We are once again calling upon your generosity, this time to help us kick start our own charity – The British Family Foundation (www.britishfamilyfoundation.org) – which will be officially launched at the British Family Fayre 2014.
The charity aims to provide education and resources to help disadvantage young people wanting to pursue careers in UK manufacturing and farming.  The lack of a skilled workforce is now the biggest problem that manufacturing in the UK faces. We hope to address this by providing career support to those young people who need it most by directing them towards a rewarding future in UK manufacturing and farming.
British businesses please donate!!!
We once again call upon your generosity to donate to our charity auction as we know that you will consider our charity a good cause and are confident that we can once again rely on your help.
To donate a product, experience or service to our British Family Charity Auction, please contact james@britishfamily.co.uk.
The live auction will be held on the afternoon of the British Family Fayre 2014. Your donation will be listed on our britishfamilyfayre.co.uk, promoted through twitter, through britishfamily.co.uk and appear in our event brochure (distributed to 6,000+ visitors on the day). We will also distribute a national press release about the auction close to the date of the event.
We Thank you for your support.
Our thanks once again go out to those that donated in 2013, including:
Hey Joe kids clothing, Aston Martin Sevenoaks, Comins Tea House, Style Chapel, Royal Crown Derby, Whitby Jet, Rainbow Trugs, Mamnick, British Flat Shoe Company, Vickers Bicycle Company, The Little Wool Company, River Cottage, Tugco, Jacksons Fencing, Go Pak, Marko John's Socks, Hurst Green Shires, Headen & Quarmby – Kinky Knickers, Josery clothing, Provenance Egg Halo, House of Dorchester, Mathmos, Shoo Rainer, Roadii.
– James, Emily and Lucan