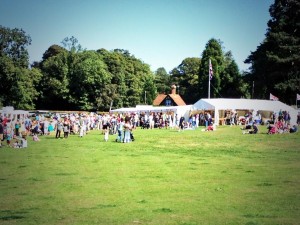 The line up for our huge celebration of British manufacturing and farming is already looking fantastic. In fact we already have the same number of exhibitors signed up to join us as last year… and we still have 23 weeks before the big day. Our plan, to double the number of workshops and visitors to the event, is very much on target.
The event will still be not for profit and supporting a charitable cause (an exciting announcement about this will be made soon) but our main aim is to get the whole of the UK to buy British!
We are proud to say that the following companies will be joining us as workshops in 2014.
MSE – a British manufacturer of centrifuges based in the London area.
Farrington's Mellow Yellow – Cold pressed rapeseed oil is grown and produced on a family farm in Northamptonshire
Granby's – The freshest new soft drinks brand.
SockMine – Highly technical socks manufactured in north Nottinghamshire
The Great British Banjo Company – The UK's only banjo manufacturer, and creator of the world famous Shackleton Banjo
Teepol UK –  Produce cleaning materials including general household cleaners, bathroom and kitchen sanitizers and car cleaning products in Kent
Gopak –  Manufacturing iconic lightweight folding tables for over 50 years
W Hamond – The original Whitby Jet shop has been creating hand-crafted jewellery in England for over 150 years
Comins Tea House – An independent tea business
The Great British Sauce Co. – The raising star of British sauces and ketchups
King of Shaves – Britain's favourite shaving brand made in the UK.
A C Goatham & Son (Zari apples) – Britain's largest apple and pear grower
City of Zombies – Battle Zombies in this brilliant cooperative British made board game
Immink Ltd -Organic children's clothing company manufacturing exclusively in the UK.
Lush Cosmetics – High street cosmetics manufacturer and thoroughly British brand.
The workshops are interactive spaces where the businesses let you get hands on with the products and learn about their manufacture. In addition to this we also have 10 market place stalls and 6 food stands. So this years BFF is due to be bigger and better than last year!
We also have a few very big surprises between now and the big day. Stay up to date by completing the simple form online at:
P.S. Businesses wanting to get involved in this nationally focused event need to get in touch quickly as we will sell out this year.