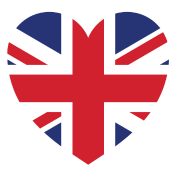 Our Britipedia site has exactly 330 British manufacturers included so we thought we would bring you some valentines suggestions from a number of the businesses listed.
For her:
1. House of Dorchester – What lady does not like Choccies?
2. Churchtown Farm – British flowers direct to your loved ones door.
3. Greyfriars – English Sparkling Wine to show you care.
4. Petits secrets by CB – Is sexy underwear a gift for her or for him? Either way, you cannot go wrong.
5. Big Green Tree – Natural Skincare products
For Him:
1. Cahoonas – Luxury underwear does not have to be for women.
2. Holdall & Co – Excellent leather accessories.
3. King of Shaves – Shaving to keep him looking smooth.
4. For The Love Of Chocolate – Because men love chocolate too!
5. Albion Racing Club – First ever British Spiced Malt
Please let us know if you do give any products by these proud British businesses for Valentines day. We would love your feedback.