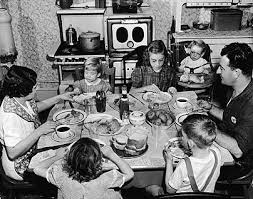 Buoyed by the overwhelming success of the British Family Fayre, just 2 short weeks ago, we are keen to continue the momentum in or effort to promote the best of British. The next two weeks are going to be manic for us and you are going to see a spate of important, ambitious and unbelievably announcements from us… so stay tuned.
Many people have asked what our next challenge would be, after bringing nearly 4000 people to our home town to celebrate British manufacturing and farming. Well, we are pleased to announce that we have set ourselves the challenge of organising a pop-up restaurant, with over 100 tables, offering a unique British dining experience.
The plan is that the restaurant will open for just two days during the first 2 weeks of December 2013, serving a true taste of British.
I am afraid that, at this point, this is as much information as I have for you. We are currently looking at locations and the chances are that it will take place in either Kent or Central London.
Get in early!
We are  looking for industry partners and businesses willing to help/sponsor this great event, expected to attract national media interest. If you have a business that would like to be involved in this is fantastic promotional opportunity, or you would simply like to come and join us for a slap up British dinner on the day, please register your interest here: