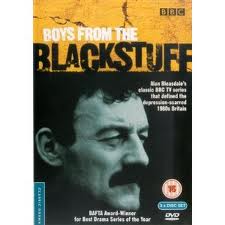 Well it would seem that I am now unemployed. On Friday I was called into a rather ominous meeting with HR and told, rather politely, that my contract of employment was going to be terminated with immediate effect… or basically, here's the door and don't darken it again. I am not going to go into the why's and wherefores for my sudden redundancy but it was an amicable arrangement with no hard feeling on either side. However, needless to say, the hunt now begins to find gainful employment elsewhere. Thankfully I have 2 months gardening leave but there will certainly be a frantic effort from me find a new job as soon as possible.  
Surprisingly, I am looking on this whole affair rather positively. As the saying goes; as one door closes another one opens. So my plan is to take this as an opportunity to maybe make a diversion in the path of my career.
I have worked in the city (London that is) for nearly 15 years, as a marketing and business development specialist within professional service firms. It would be nice to see if there was something else out there. I still enjoy marketing but it would be great to not have to deal with the pressures of corporate life, and if this means a cut in pay then so be it.
As I say, I still enjoy marketing. In fact I truly believe that I have a talent for it (perhaps this project is some testament to that!?!). It would great if I could apply my skills to help a British manufacturer – a brand that I really believe in.
Anyway, like I say, the hunt is on to find a job. Now this website gets on average 2000 hits per day. And I am hoping that this is a great pool of people that might just be willing to help me look for a new job.
If you know of anyone in the South East or London that might need someone like me please get in touch! I thank you in advance.
Need a website, branding or promotional materials?
Alternatively, while I am just twiddling my thumbs for 2 months, I am free to build websites or advice on any marketing emergencies on a consultancy basis. I can build anything from simple websites to online stores, and design all kinds of promotional materials. If you need me I am here.
Either way, I will keep you posted on my progress.