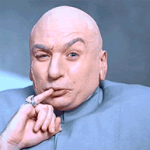 Something that we have an increased consciousness of, as part of our challenge to buying only British, is the ethics of the goods that we buy. The news images of the collapsed buildings in Bangladesh and the horse meat scandal have recently bought renewed prominence to the ethics of some imports into this country. Such news echos the terrible images of small children stitching Nike trainers or FIFA approved World Cup footballs in the 1980′. But 30 years on we had perhaps assumed that things had changed, but perhaps not.
One specific business with possibly the worse reputation is Nestlé – commonly known as the most evil company in the world. This is generally because of their long held policies with the promotion of milk formula in 3rd world countries, but they also have a consistent track record of considering profits above humanity going back decades. Their rap sheep is certainly a long one, see here for more information: http://en.wikipedia.org/wiki/Nestl%C3%A9#Controversy_and_criticism
So, it is no surprise that there have been boycotts against this Swiss owned business going on nearly 40 years. However, when you check out the number of brands they own you would be surprised at how many well known, and much loved, products are owned by Nestlé. See here: http://babymilkaction.org/nestleboycottlist. One of the surprises on this list is ethical British brand The Body Shop.
Anyway, does anyone still boycott Nestle or are we happy to forgive and forget?

Loading ...