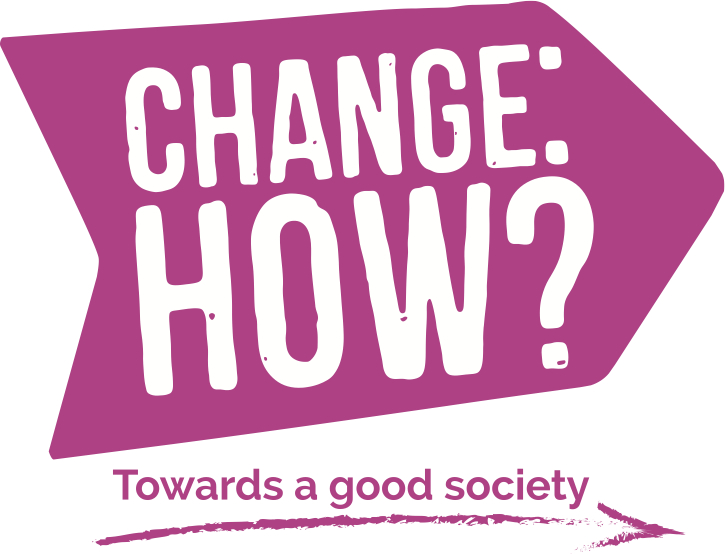 We have always tried to steer our message away from direct political discussion. My feeling was that to discuss our own politics or use our platform to influence specific party agendas would likely polarise our audience. So when I was asked to speak at the Change-How event today in Islington, North London,  I had to really think about whether or not this was something I wanted to take part in. Ultimately, I decided to go for it and after being involved today I am glad I did.
The Change-How conference is a billed as a political festival where activists, social reformers and prominent political influencers congregate to discuss their causes with nearly 1000 other people.  I am not sure I would call myself an activist but I decided to stand up and regale our message of celebrating British manufacturing and farming… and thankfully it seemed to be well received.
I was part of a two-way 'accidental' discussion with a writer and documentary maker, Michael Smith. Our loose theme was on what it means to be British. In 15 minutes were were unlikely to settle this question but I suppose our conclusion was that Britishness was likely to mean something different to most people. Britain is a mongrel nation that that has soaked up many external influences over the past 2000 years or more and perhaps it is this diversity of influence which differentiates us from other nations.
Of course the discussion eventually turned to politics and it is clear that I have a slightly more optimistic standpoint about future of Britain than my debating partner. Michael was somewhat more cynical and perhaps a little more gloomy about the Britain that our children face.  We continued the discussion at the bar after our time in the spotlight in a further attempt to set the world to rights. I am still not sure we uncovered an ultimately mutual consensus about that nature of Britishness. I am not sure it really mattered.
Over the course of the 4 hours I stayed at the Change-How conference I managed to catch a number of the other discussions going on. I was struck by the energy of some people to enact social change and came away greatly inspired by the passion with which everybody put forward their vision to make a difference. I only hope that I delivered a similar passion for our cause and inspired others consider their own communities by investing in their local British manufacturers and farmers.
– James
Michael Smith is the creator of the 2008 documentary exploring the subject of Britishness. Various clips can be found on YouTube, including this one: