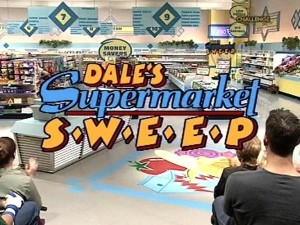 The NFU has recently published their findings about UK supermarkets' commitment to stock British produce and the results my surprise you.
All of the major supermarkets have been quick to jump on the buy British bandwagon and promote their credentials as supporting homegrown but do the facts live up to the hype? In some cases it would appear not.
The chart below shows, at a glance, those supermarkets that have a commitment to stock 100% British across 6 main categories.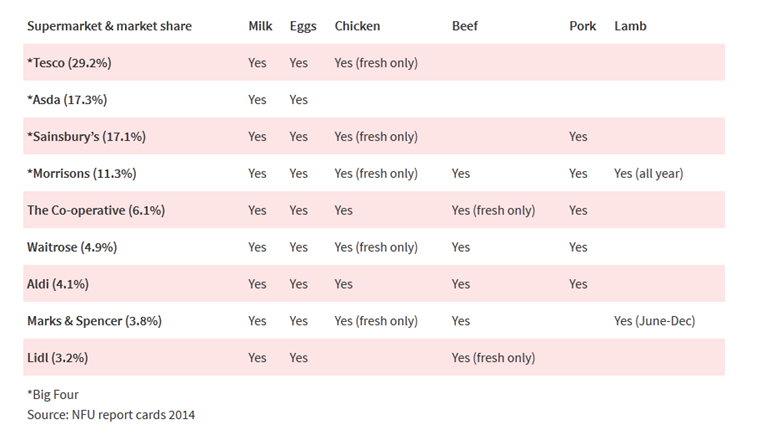 Morrisons  lead the table stocking 100% British across each of the 6 sectors. This somewhat reflects the results of our own poll, which also gives much credit to Waitrose's effort to support British produce (link here).
Make of these results what you will, but a recent YouGov survey showed that 79% of British people think British supermarkets should sell more food produced on British farms. So, unfortunately it seems that our two largest supermarkets, Tesco & Asda, seem to the failing to listen to what their customers want.